"At Sharpmicrosys, Our Mobile Development Services will offer latest technologies to create mobile software solutions for various platforms such as iPhone / iPad, Android, Blackberry, Symbian and Windows Phone.
Stable and secure mobile apps for all types of mobile platforms
We develop smarter and feature-rich mobile applications that transcend user expectations by harnessing the power of mobile technology
We offer high quality mobile apps at cost-effective prices to empower your business and reach your target audience at ease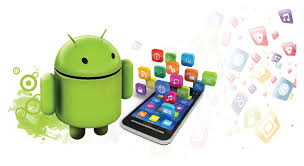 Mobile phone usage is rising exponentially every year and arrival of the smart phones like iPhone, Android and Blackberry have completely transformed this industry. Sharpmicrosys's mobile app developers analyze the scope of your business and targeted customers to craft your-business-specific; mobile applications which completely put the business reins in your hands and empower you to drive up your ROI. Sharpmicrosys delivers expert mobile application development services from its Offshore Development Centre (ODC) so that you get high quality apps at affordable prices and empower your business to leapfrog over your rival businesses to enjoy a distinctive competitive edge.
We at Sharpmicrosys are one of the most promising players in the mobile development services arena. In a constantly changing world, Sharpmicrosys adheres as one of the contenders in Mobile Development Services. At an attempt to increase the communication process of the millions today, we have taken swift steps at improving wireless communication facilities for our clients. We provide custom mobile software development to our clients and our diligent team of mobile app developers utilizes the latest and most recent technologies in the market.